Prenatal (Pregnancy) Massage: Becky & Vickie
Prenatal massage shares many of the same goals as standard massage –to relax muscles, ease sore spots, increase mobility and blood circulation – but it is tailored specifically to the needs of pregnant women and their changing bodies. Our massage therapists are specially trained in prenatal massage.
This type of massage is also known as pregnancy massage, for obvious reasons. And because you're pregnant, there will be several things that are different about your prenatal massage as compared with a pre-pregnancy massage.
First, as in a standard massage you lie face down on your belly, however, with Prenatal massages, typically after 26 weeks you will lie "side-lying" with a full body pillow so that comfort is of the utmost importance.
Pregnancy massage is perfectly safe, and can help relieve some of the low back pain associated with carrying a baby, and the tense shoulders and sore neck that can result from your changing center of gravity. It can also help with leg swelling and joint pain. As always, we encourage our clients to communicate with us any special areas of concern, and to let us know if they are feeling any discomfort.
***It is highly recommended for a Doctor's Note stating that Prenatal massage is acceptable if there are any pregnancy complications at hand OR if the mom-to-be is within her 1st trimester*** It is also at the discretion of the Therapist as to whether they are comfortable with performing any prenatal bodywork for any/ all possible contraindications ***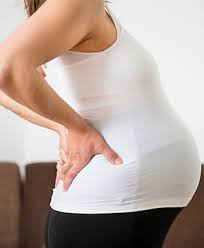 Prenatal Massage Pricing
75 minutes $119
90 minutes $129
Call My Happy Place Massage at 410-638-6774 or fill out our online scheduling form to schedule an appointment. If you have a preference for a particular massage therapist, let us know. We're conveniently located in Forest Hill, Maryland, right near the heart of Harford County.