Sports Massage & Full Body Stretching
Full Body Stretching: Megan & Karlee
30 Minutes (Stretching Only) $69
60 Minutes (Stretching Only) $89
60 Minutes of a Customized Swedish/ Deep Tissue Sports Massage + 30 full minutes of stretching $159
90 Minutes of a Customized Swedish/ Deep Tissue Sports Massage + 30 full minutes of stretching $179
Customized Swedish & Deep Tissue combination of massage techniques set to improve one's range of motion, flexibility, symmetry, posture, etc.
Each massage treatment is tailored to each individual, based on your sport, your injury (if there is one), your age, your conditioning, tolerance level, life style, etc. Sports massages can be a regularly scheduled appointment or a series of visits after an injury, and can include the standard massage techniques, stroking through muscles groups or picking specific muscles out and creating movement within them in different directions or at varying depths and strengths. We can also be the isolate of a muscle or muscle group and stretch them in a variety of ways with client participation, passive/subtle movements along the muscle body or work deep into specific areas as appropriate.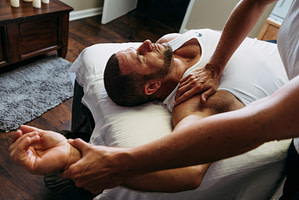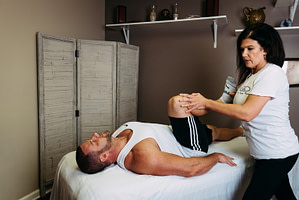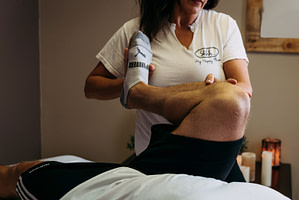 Call My Happy Place Massage Studio at 410-638-6774 or go to our Online Scheduling to schedule an appointment. If you have a preference for a particular massage therapist, let us know. We're conveniently located in Forest Hill, Maryland, right near the heart of Harford County.