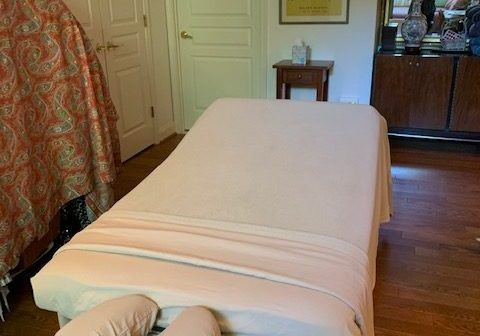 Traveling Massage Therapist in Maryland
"NOW BOOKING FOR MOBILE MASSAGE"
My Happy Place Massage Studio is happy to announce we are now offering bookings with our traveling massage therapist! Lindsey (confirm spelling) is a Licensed Massage Therapist (LMT), and will travel to other parts of Maryland beyond Harford County, for an additional fee. Lindsay specializes in travel massage, deep tissue massage, and therapeutic massage.

Our traveling massage therapist brings a massage table and everything else needed to provide you with a relaxing and rejuvenating massage in the comfort of your own home or business. Appointment times are flexible.

We understand that with hectic schedules, and mobility issues, sometimes you can't get to the massage studio, so we bring our mobile massage services to you!
Traveling Massage Therapist Rates
Mobile massage does cost a bit more than in-studio massage, to cover travel costs and equipment. But the convenience is worth it!
60 min $149
90 min $189
*Gratuity Included*
There will be an Additional Charge of $35 for mobile massage clients located outside of Harford County.
Appointments must be made minimum of 1 week in advance.
Cancellations MUST be at least 24 hours of notice.
Charges will apply to those who do not give that notice.
Call 410-638-6774 with questions, or book your appointment online.